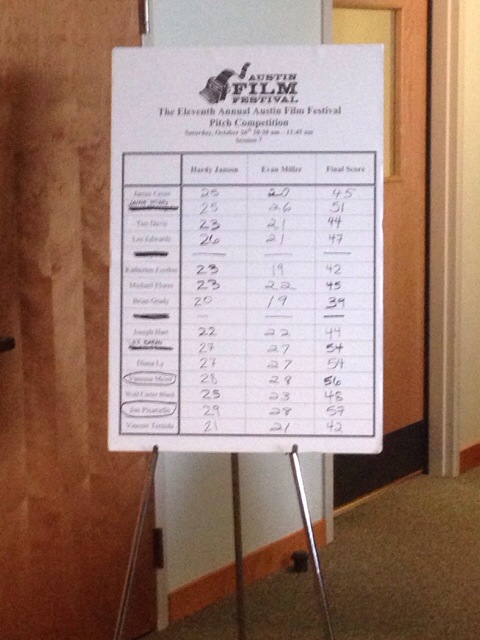 WHAT????!!!!!
So that happened. Austin Film Festival has a crazy competition that I was lucky enough to be a part. 16 writers get to stand up in front of about 50-60 people and pitch their idea/script. 2 judges that have already sold their own scripts sit at the front and you pitch to them. No pressure.
I feel pretty fortunate to have pitched to 2 of the most laid back judges (seriously, these guys were great) but it didn't stop my butt from puckering throughout.
In my group of 16, I tied for 3rd. You need to be in the top 2 to make it to the finals so I missed the mark slightly but somehow I feel ok about it. Just doing something like that is an accomplishment. For anyone.
Headed to the finals tonight with my friend Vanessa (met her at the 'office' a couple nights ago) who was one of the winners of our group. She's going to stand up in front of all of the finalists and Second Rounders and pitch at the closing party tonight. That would be so nervous-making but amazing at the same time. I'll be her sounding board between the last panels of the day and the event itself. Rehearse, rehearse, rehearse.
Quite a day (and it's only 1 o'clock).